Płockie koncerty mijają jeden za drugim. Każdy niepowtarzalny, każdy o innym charakterze i… z innymi słuchaczami. Jak wyglądali miłośnicy muzyki elektronicznej? Kogo wybrała nasza stylistka Sandra Panuś do kolejnej części naszej serii? Zobaczcie piąty odcinek "Płockiego stylu", tym razem z Audioriver.
Audioriver w tym roku pod kątem frekwencji przerósł najśmielsze oczekiwania organizatorów. W sobotę zabrakło biletów, co oznacza, że drugiego dnia festiwalu na płockiej plaży pojawiło się ponad dwadzieścia tysięcy osób. I to było widać na naszych ulicach. Ludzie, którzy odwiedzili nasze miasto byli kolorowo ubrani, uśmiechnięci i zrelaksowani. Nie mieliśmy żadnych problemów ze zrobieniem im zdjęć. Czy widać to również w naszym materiale?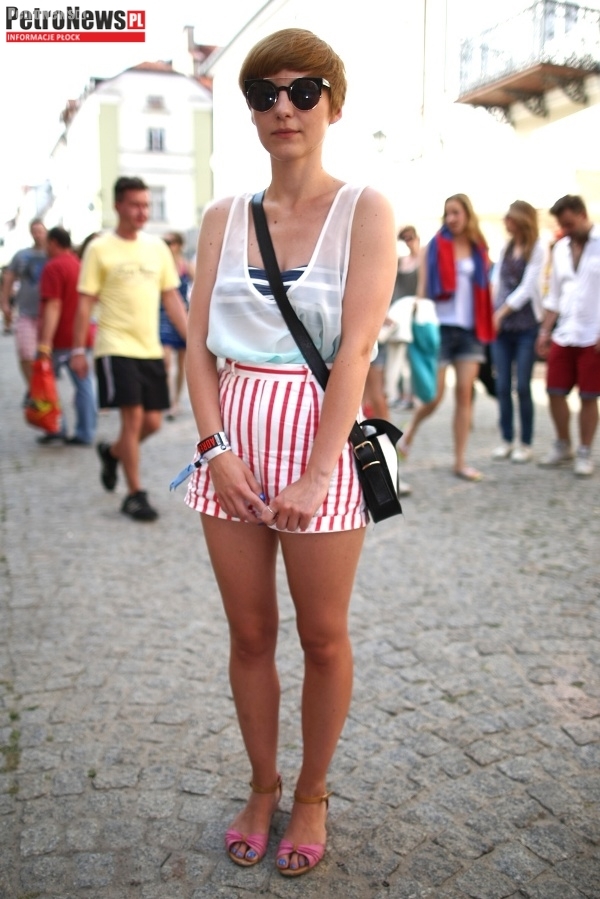 Małgosia z Sopotu – Paski w pionie i w poziomie w jednej stylizacji? Czemu nie! Małgosia połączyła je rewelacyjnie. Jestem fanką tak odważnych rozwiązań.