Rozpoczynamy nową serię wywiadów ze znanymi płocczanami. Tym razem zapytamy o ich pojazdy, którymi poruszają się na co dzień. Pierwszym gościem jest Bogdan Wolny – osoba, która w świecie motoryzacyjnym jest prawdziwą legendą.
Kto z nas nie ma żadnego związku z motoryzacją? Wszyscy jeździmy swoimi autami lub z kimś, mamy swoje ulubione kolory, marki czy motoryzacyjne marzenia. W naszym cyklu MotoPłocczanie dowiecie się, jakie preferencje w zakresie motoryzacji mają znani i mniej znani płocczanie.
PetroNews: Bogdan, jesteś kojarzony w Płocku przede wszystkim ze sportem, ale mało osób wie, że w Poznaniu jesteś osobistością wyścigową. Prowadzisz tam wyścigi na jedynym pełnoprawnym torze wyścigowym w Polsce.
Bogdan Wolny: Zanim odpowiem, chciałbym zacząć od wyrazów szacunku dla działaczy, trenerów, zawodniczek i zawodników wszystkich klubów sportowych pięknego miasta, jakim jest Płock. Dzięki nim jestem kojarzony ze sportem. Trzymam kciuki za zmagania naszych na arenach krajowych i międzynarodowych. I nie przypominam sobie, bym kiedykolwiek szukał tematów w płockim sporcie, tu zawsze mamy o czym pisać czy mówić. To dzięki tym wszystkim osobom jestem kojarzony ze sportem. W tym mieście wszyscy się znamy. "Aktorów" z pięknego teatru sportu, gdzie wszystko dzieje się na żywo, podziwiam. I zachęcam cię do wywiadów z nimi. Przy okazji dodam, iż cieszy duża ilość dzieci w naszych klubach, a to raduje serce. Kto wie, może ktoś kiedyś, na Igrzyskach Olimpijskich znów zgarnie medal i przywiezie do Płocka. W przyszłym roku będą eliminacje także do Paraolimpiady – trzymajmy kciuki. Ale wracam do tematu. Owszem, prowadzę Puchary Europy w Motocyklach, Alpe Adria jak i Mistrzostwa Polski w motocyklach, Mistrzostwa Polski w samochodach, też FIA CEZ Circuit Race Championship (w tej edycji stu osiemdziesięciu zawodników), Puchar Porsche itd. Jakoś tak się składa, że Automobil klub Wielkopolski zaprasza mnie do prowadzenia zawodów. Nawet nie pamiętam, od ilu lat tam się zjawiam i to rzeźbię. Jest tam bardzo solidna ekipa, ale uwierz mi, że to jest odpowiedzialna robota, wymagająca stałej koncentracji, zresztą znasz się na tym i wiesz, jak wygląda weekend wyścigowy.
Daję z siebie wszystko, lubię wyścigi. Nawet jak jadą "maluchy" jest to pasjonujące. Dla mnie, te trzy dni na takich zawodach to wielka radość. Jak wiesz, zapraszają mnie na różne inne imprezy moto. Mam wolne okienko to jadę np. na MotoCross czy Supermoto… choć nie dam rady wszystkiego obskoczyć. Zawsze z uśmiechem na twarzy komentuję polski karting. Dzieciaki jadą po wymagającym torze i to "stówą" na godzinę. Oglądając ich walkę o miejsce w kadrze i na podium, to robi wrażenie. Wśród nich znajdują się wschodzące gwiazdy wyścigów. Prowadzeni są przez znakomitych kierowców i trenerów. Marzy mi się i może dożyję takich czasów, by któregoś z dzieciaczków kiedyś tam… zobaczyć w bolidzie F1. Komentuję w czasie wolnym gdyż pracuję na zmiany. Odnośnie osobistości – miło – trochę przesadzasz. Jak dla mnie, w Polsce jest jedna, jedyna i prawdziwa legenda "sitka wyścigowego" – to Krzysztof Szaja Szajkowski.
Swego czasu zaproszono mnie do komentowania wyścigów samochodowych Rally Cross Cup na Torze w Słomczynie. Startowała czołówka Europy. Zjawiam się o poranku pierwszego dnia wyścigów. Komisja techniczna już się krząta i robi swoje, kierowcy i mechanicy myślami już przy pierwszych startach. Blisko wieży Toru, opartego o barierkę widzę Szaję. W pierwszej chwili radość. Liczyłem na to, iż znajdę chwilkę, by z nim porozmawiać, czegoś się dowiedzieć, np. o historii wyścigów naszego kraju i czegoś się od niego nauczyć. Po przywitani z organizatorem, ten prowadzi mnie w kierunku Szajkowskiego. Gdy zatrzymaliśmy się przy nim, szef wyścigów powiedział – będziecie te zawody robić razem. Hm… Szaja i ja? Kolana mi się ugięły z wrażenia. Po dwóch dniach wracam zadowolony. Szaja, to mistrz z fajnym poczuciem humoru. Tor Słomczyn robiłem jeszcze kilka razy. A co do prawdziwych legend… Wiosną, liczną ekipą włoską przyjechał na Tor Poznań i uwaga… brał udział w zawodach urodzony w 1943 roku Arturo Francesco Merzario. Kierowca Formuły 1, i oczywista miał kapelusz, jak zawsze. Pytam go – dlaczego to robisz? Jeździsz w końcówce tego wyścigu, młodzież cię wyprzedza, po co ci to? – Oni tego chcą – odpowiada Merzario. – Dużo rozmawiamy po wyścigach, uczę ich trochę. Jestem żywym przykładem, że marzenia mogą być realne – dodał. Przeszedł do historii F1, gdy w 1976 roku podczas Grand Prix Niemiec razem z Guyem Edwardsem i Brettem Lungerem wyciągnął Nikiego Laudę z palącego się bolidu Ferrari. Oglądałem film z tego wydarzenia. Gdy podjechali do płonącego bolidu Laudy, zatrzymali się i z narażeniem życia wyciągnęli go z płomieni. Opowiadał nam o tym i całej karierze w F1, to urodzony gaduła. Niki, jak zapewniał Arturo, jest jego najlepszym przyjacielem. Twierdził, że dzwonił do niego przed chwilką i pytał ,jak jest w Polsce. Arturo salutare da Plock. Dominik, jak to wydrukujesz, wysyłam mu tę gazetę.
PN: W świecie motoryzacji najwyższych szczytów na co dzień jesteś znany. A jakie były twoje pierwsze doświadczenia związane z tą dziedziną?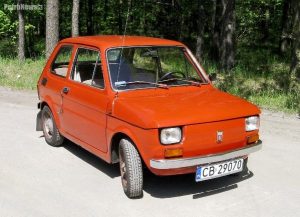 BW: Moim pierwszym samochodem był oczywiście "maluch". Prawo jazdy zrobiłem w latach siedemdziesiątych. Pamiętam, że na Fiatach 126p znali się wszyscy. Niekoniecznie tylko mężczyźni. Prawie każdy dotykał tego silnika, każdej jego śrubki, każdej linki itd. Wiemy co robić, gdy zawiedzie konkretna część. Bardzo miło wspominam czasy "malucha". Podróż tym autem do Bułgarii wspominam jako miłą przygodę. Dziś już nie ma takich bagażników na dachu samochodów, jakie sobie często w tamtych czasach konstruowali właściciele tych pojazdów. Na Fiacie torby, walizki, a wszystko przykryte folią i przeplatane sznurkami. Widok tak zapakowanego "malucha" robił wrażenie. No cóż, tak jeździło się na wojaże urlopowe dawno temu. Szkoda, że nie mam zdjęcia z tamtych lat tak załadowanego fiacika, dzisiejsza młodzież miałaby z czego się pośmiać.
PN: A jakim samochodem jeździsz teraz?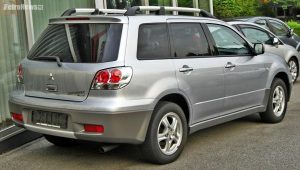 BW: Obecnie jeżdżę Mitsubushi Outlanderem. Kupiłem go z tego powodu, że chciałem jeździć trochę wygodniej, trochę sympatyczniej. W nim swobodnie mieści się aparat fotograficzny, laptop, marynarki, kurtki od wiatru i deszczu, koszule, czapki, polary wyścigowe, suszona kiełbasa… Jestem już naciskany, żeby go sprzedać. Może dla niektórych zabrzmi to dziwnie, ale przywiązałem się do tego samochodu, polubiłem go. I dlatego nie chcę jeszcze myśleć o pozbyciu się tego auta.
PN: Jakie auto i w jakim kolorze byłoby spełnieniem twoich marzeń?
BW: Byłoby to srebrne auto. Dlatego, że najmniej się brudzi oraz jest to kolor odporny na modę. Srebrny jest najbardziej uniwersalny – zaznaczam, że to subiektywna ocena. Widać na nim każde cięcie konstruktora. Cieszy mnie, gdy wsiadam do auta i wiem, że ktoś nad tym autem myślał, a nie tylko chciał osłonić wnętrze i koła. Co do konkretnych samochodów – mając dwadzieścia parę lat marzył mi się samochód dwudrzwiowy o charakterze sportowym. Będąc po trzydziestce, marzyłem o samochodzie kombi. Mając czterdzieści parę, chciałem małego busa, by wygodnie wsiadać i wysiadać. Teraz, mając takie lata jakie mam, mój Outlander mi odpowiada.
PN: Niestety, motoryzacja wiąże się czasem z wypadkami. Jakie jest najgroźniejsze zdarzenia drogowe, w którym brałeś udział?
BW: Wstyd się przyznać, ale wracałem kiedyś z bardzo trudnej, trzydniowej imprezy sportowej, gdzie przyjechało sporo zagranicznych "stajni". Było to ze trzy lata temu. Staraliśmy się z organizatorami całe wyścigi ogarnąć jak najlepiej. Pamiętam to jak dziś. Zawody skończyły się o osiemnastej w niedzielne, jesienne popołudnie. Ostatnia dekoracja przy blasku zachodzącego słońca. I zacząłem odczuwać lekkie zmęczenie. Wziąłem prysznic, wypiłem kawę i pomyślałem, że dam radę pokonać te kilkaset kilometrów i dojechać do domu. W ten feralny dzień, niestety, na ułamek sekundy przysnąłem za kierownicą. Minimalnie zjechałem na lewą stronę drogi. Obudził mnie stukot i lekkie drgania na kierownicy, gdy przejechałem pas środka jezdni. Zjechałem na pobocze. Wysiadłem z samochodu i uwierz mi, że przez pół godziny nie mogłem dojść do siebie. Nogi mi się trzęsły, byłem w szoku. W tym momencie biję się w pierś! Zachęcam wszystkich, aby nie lekceważyć chociażby lekkich oznak znużenia czy zamyślenia. Ja z tego wybrnąłem cało, na szczęście na drodze nikt z przeciwka ani za mną nie jechał.
PN: Jaka była twoja najdłuższa podróż samochodem? Czy ta maluchem do Bułgarii, czy była jeszcze dłuższa?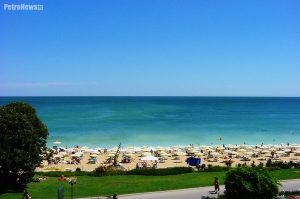 BW: Rozumiem, że podróż samochodem, gdy ja siedziałem za kołkiem. Tak, "maluszkiem" do Bułgarii. Była to trwająca dwa dni wyprawa z przygodami. Silnik o pojemności 600 cm dał radę. Natomiast w ciągu jednego dnia, pokonałem trasę o długości tysiąca kilometrów. Z Niemiec do Włoch – Wenecja, na rodzinne "rzymskie wakacje". Jechałem wyłącznie autostradami. Była to miła podróż, fajne przystanki, nie śpieszyliśmy się, dojechaliśmy późno w nocy. Zawsze staram się, żeby podróż była przyjemna, a nie męcząca, i nigdy się nie śpieszę. Pośpiech powoduje jedno – zmęczenie. Prawie każdy kierowca wyścigów motocyklowych czy samochodowych, przygotowując się do sezonu dba o swoją kondycje, a mimo to, po każdym niemal wyścigu na twarzach widać ogromny wysiłek i szklankę potu pod kombinezonem.
PN: Wiemy, że w twoim przypadku było to na torze wyścigowym, więc z jaką prędkością jechałeś najszybciej i czym?
BW: Najszybciej jechałem na motocyklu z Mistrzem Świata, Francuzem Gwenem Giabbanim. Na początku nie chciałem się zgodzić na tę "przejażdżkę". Gdy przyczepiono mi do kombinezonu ochraniacze na kolana, czułem, że będzie to styl wyścigowy. Na niektórych zakrętach asfalt, jak papier ścierny, przesuwał się po ochraniaczu. Gwen miał specjalny motocykl torowy, przystosowany do wożenia pasażerów. Siedząc z tyłu, nie obejmowałem Francuza, trzymając się go kurczowo. Przy tych przeciążeniach i tej szybkości nie tylko ja, ale żaden "plecak" nie dałby rady się utrzymać. Trzymałem się więc uchwytów, odpowiednio do tego celu przytwierdzonych do baku [konstrukcja motocykli wyścigowych nie przewiduje pasażera – przyp. red.]. Rozpędziliśmy się wtedy do dwustu kilometrów na godzinę, na prostej start-meta. Tylko czekałem, kiedy zjedziemy do depo i zsiądę z jego Suzuki 1000. W niektóre zakręty wchodziliśmy ponad stówę. Miałem z tego wielką radość i przyznam, że duże przerażenie. Tej jazdy nie zapomnę nigdy. Samochodem? Zaskoczę cię! Jako prowadzący, nie jechałem nigdy szybciej niż 140 km/h. Miało to miejsce na autostradzie. I nigdy nie korciło mnie, aby sprawdzić, na jaką cyfrę silnik mojego samochodu może przesunąć wskazówkę szybkościomierza. Jako pasażer, śmigałem po torze na pokładzie Ferrari z Maćkiem Stańco i Porsche 911 z Teodorem Myszkowskim. Wrażeń nie będę opisywał… długo by tu opowiadać.
PN: Co jest w samochodzie takiego, bez czego nie wyobrażasz sobie jazdy? Co jest twoim zdaniem zbędne?
BW: Zbędna, moim zdaniem, jest dźwignia zmiany biegów. Nigdy nie prowadziłem samochodu ze skrzynią automatyczną, ale jako pasażer owszem, często. Dzięki automatom, komfort jest o wiele większy i jazda autem jest przyjemniejsza. Bez czego nie wyobrażam sobie jazdy samochodem? Bez mapy samochodowej! Często jeżdżę po kraju, między innymi na różne zawody. Mam wielką mapę tras całej Europy i Polski zawsze pod ręką. Ktoś powie, że jego GPS nigdy nie zawiódł. Wierzę. Osobiście, też korzystam z tego urządzenia. Niemniej jednak, mapa samochodowa okazała się niezawodna, gdy wyczerpała się bateria i kabel zasilający odmówił doładowania. Nie wyobrażam sobie jazdy bez mapy.
PN: Czy wiesz, co to jest napęd hybrydowy?
BW: Krótko mówiąc, to przyszłość. Współdziałanie silnika spalinowego i elektrycznego daje mniejsze zużycie paliwa i co ważne, zyskuje na tym środowisko, czyli my. Czuję podziw dla konstruktorów, którzy dniem i nocą udoskonalają te silniki, by były jeszcze bardziej ekologiczne, a w obsłudze sprawiały przyjemność swoim właścicielom. Silniki spalinowe mocno zanieczyszczają środowisko. Mam na myśli odwieczny problem spalin w wielkich miastach – samochody stojące w tzw. korku, zatrzymujące się na światłach, itd. Na próżno prośby ekspertów od środowiska, by wyłączać silniki, gdy czekamy na czerwonym świetle. Za jakiś czas, silniki hybrydowe opanują większość pojazdów.
PN: Czy twoim zdaniem ta ekologia, na siłę wpychana do motoryzacji, nie zabija jej?
BW: Motoryzacja, jak wiele innych dziedzin, zmuszona jest do ciągłego rozwoju. Jestem pewny, że hybryda wyjdzie wszystkim na korzyść, a kierowcy na torach i trasach będą pomykać tak samo. Czyli dla sympatyków wyścigów nic się nie zmieni. Na przykład w tym roku odbył się LeMans, dwudziestoczterogodzinny wyścig i bardzo ciekawy pojedynek hybryd dwóch załóg. Audi wystawiło R18 e-tron, a Toyota TSO3O. Po raz kolejny wygrała załoga Audi Sport Team, w składzie Tom Kristensen, Loic Duval, Allan McNish. Jasne, że każdy z nich jechał na przemian. Na wyścigach samochodowych napęd hybrydowy będzie pojawiał się coraz częściej, choć wymaga to jeszcze sporo czasu.
[Napęd hybrydowy – najczęściej połączenie silnika spalinowego i elektrycznego, które mogą pracować na przemian lub jednocześnie, w zależności od potrzeb. Silnik spalinowy może być swoistym agregatem prądotwórczym i ładować akumulatory także w wyniku hamowania – przyp. red.]
PN: Wyobraźmy sobie teraz następującą sytuację. Twój przyjaciel ma do wydania 50 tysięcy złotych i prosi cię o poradę, co kupić? Ma być to nowy, miejski i bezawaryjny pojazd. Co miałby kupić np. w jednym z płockich salonów?
BW: Na pewno zakup w styczniu lub lutym – są większe promocje – i koniecznie alufelgi. To jest tak jak z fajnymi butami, alu będą zawsze wyglądały fajnie. Jakiej marki samochód? Tu się nie odważę nic zasugerować, każdy ma swój gust. Przyjmijmy jednak, że przychodzi do mnie z zapytaniem np. trzy modele i który wybrać? Poleciłbym mu ten samochód, przy którym zatrzymał się najdłużej, gdyż prawdopodobnie ma w sobie najwięcej cech, jakie mu odpowiadają.
PN: To wyobraźmy sobie inną sytuację. Przedstawiciel jednego z salonów, przychodzi do ciebie i mówi: – Panie Bogdanie, chcemy panu dać samochód, niech pan sobie wybierze dowolny, a my za niego zapłacimy. Jakie było by to auto?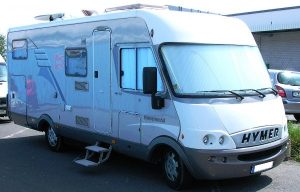 BW: Bez zastanowienia od razu mu mówię, że korzystam z tej oferty. Najlepiej, żeby ten pan był przedstawicielem firmy Hymer. To firma Mercedesa, produkująca campery. Sam widzisz, jeżdżąc na zawody samochodowe, wyścigi, rajdy czy drift, jak w tych camperach się mieszka. A na takie kilkudniowe wyścigi, jak na polskie warunki, przyjeżdża ich sporo. Co ważne, w camperze np. nie masz ubrań w bagażniku, tylko w szafie, jak należy. Tam jest prysznic, kuchnia, toaleta i są miejsca do spania. Mogę mieć nawet telewizor. Czasem rozmawiamy po wyścigu przy kawie w ich camperach. Między innymi dzięki takim samochodom, pojawiają się całe rodziny na weekendzie wyścigowym. To jest taka luksusowa egzystencja poza domem. Jeśli jednak przedstawiciel salonu odmówi mi tego samochodu i spyta: A może inny? – będzie to srebrny Ford Mustang z 2014 roku. To się rozmarzyłem…
PN: Wobec tego życzymy ci spełnienia wszystkich motoryzacyjnych marzeń i dobrych przygód z tym związanych.
BW: Trzymaj kciuki, by się spełniły. Przy okazji, zapraszam wszystkich do kibicowania płocczanom w motorsporcie. Piotr Więcek w drifcie to "Mocarz" na Europę. Andrzej Lewandowski na swoim Porsche 911 zwyciężał w Dubaju, a w tym sezonie na torze pokazał swój mistrzowski styl oraz charakter. Trzymajmy także kciuki za naszych motocyklistów – mistrzów Pawła i Marka Szkopków. Ciągle mierzą wysoko. W przyszłym sezonie planują starty w Mistrzostwach Świata, wyścigi dwudziestoczterogodzinne. Znakomity debiut wyścigowy tego sezonu zaliczył Jacek Jędrzejczyk. Nie zapomnijmy także o zawodnikach z Wrak Race czy 1/4 mili, którzy w Płocku są obecni. Motoryzacja rozwija się w Polsce i to widać. Z roku na rok jest coraz więcej fanów i miłośników motoryzacji. Jesteśmy jedną wielką rodziną! Nieważne, czy ktoś ściga się maluchem czy innym Porsche. Jeżeli macie 25-letnie autko, to przyjedźcie nim na Tor Poznań. Youngtimery są bardzo popularne na zachodzie. Przyjeżdżają do nas Niemcy i ścigają się trabantami, ładami czy zaporożcami. Holendrzy startują na starych motocyklach, a nasi na Junakach. Jesteśmy w jednej wielkiej rodzinie. Szacunek dla mechaników i tych, którzy w jesienno-zimowe wieczory spędzą sporo czasu na dopieszczeniu swych maszyn. Oby nasza płocka rodzina motomaniaków rozrastała się. W Płocku zaczyna się dużo dziać w świecie motoryzacji. Trzymajcie się… wiosna coraz bliżej!
Z Bogdanem Wolnym rozmawiał Dominik Jaroszewski.